12 Secrets to reinvent you
What is reinventing yourself all about?
Can you suddenly turn a switch and become somebody you always wanted to be?
Is it that easy?
In today's information age anything is possible. The internet has made life seem surreal. What ever you can imagine can be achieved.
Why not your reinvention?
The answer of course is that you have to want to find the real you?
12 secrets on how to reinvent you will help you to do that!
Where do you find these secrets? I am proud to announce that my business partner Larry Lewis has out done himself this time.
He is beginning a Reinvention University for anybody who wants to discover the 12 secrets to reinvent you.
Larry Lewis a life coach, a successful online entrepreneur, a personal development guru and a passionate blogger wants to help you reinvent yourself.
He has had to reinvent himself many times and wants to lend you a helping hand. If you are looking for ways to change your life then I thoroughly recommend this course for you.
Not only will it deliver all that it promises. The best part is that all you will have to invest is your time and commitment. No credit card will be required ever period. No strings attached.
I have attached his course course layout for you to check out in your own time.
Here are the lessons you will receive: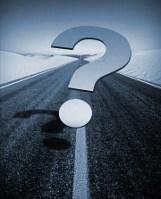 LESSON 1: WHERE AM I
WHERE DOES LIFE FIND YOU RIGHT NOW?
Are you happy with who, where and what you are? It's time for you to take stock of your life and determine whether you're living your dream, and if not, to start reinventing your life. Take heart it is never too late to redirect your life if you're not where you want it to be! Like the start of any journey you must know where you're leaving from.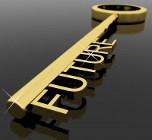 LESSON 2: YOUR FUTURE
LIVE BY DESIGN, NOT BY DEFAULT – WHAT DO YOU WANT AND WHY DO YOU WANT IT?
Has your life come to the point where you want to bring about change? Take off your blinkers to see the opportunities and possibilities waiting for you.  You know there's something missing in your life, you feel dissatisfied all of the time, well now's the time to reinvent your life and find the picture of life as you want it to unfold? You can design your ideal life and to do this you need to start with the end in mind. This means you must know exactly how you want your life to work out, that you get clear on what you really, really want. What would the ideal life look like for you?  Why do you want it? What is it about your dreams that excite you? How will you feel when you've accomplished it? You need to be driven by creating your wonderful legacy.

LESSON 3: WHAT DO I NEED FOR THIS JOURNEY?
MY VEHICLE FOR REINVENTION
By identifying your gifts, strengths and desires you will have the vehicle you will use to reinvent your world in the best way. It's about getting back to your core and becoming who you were born to be by building the roadmap for your future. In life we are given an opportunity to play many roles. Our journey is successful when we can leverage the roles we are best at. Our power comes from our existing skills, talents, knowledge, and values. You are most effective, do the best work, and enjoy life the most when you leverage all the best that you are.

LESSON 4: WHAT OBSTACLES WILL I ENCOUNTER?
HOW CAN I OVERCOME THEM?
What changes do you have to make to put your life on course? Work on resolving each of the problems that keep you from doing the things you want to do and being the kind of person you want to be. You have to determine what's made your life as it is right now, determine those things that have kept you from doing the things you wanted to do in the past and resolve them. You have to face your fears and not be afraid. Overcoming fear is one of the toughest problems we face, but we have to face down those imaginary fears not allowing them to paralyze us so we can go on to enjoy the best life has to offer.

LESSON 5: LOVE YOURSELF
IF YOU DON'T, WHY SHOULD SOMEONE ELSE?
Do you like yourself? You need to see yourself as worthy. Loving yourself is at the very core of wellbeing, joy, self-empowerment, and is essential for you if you're going to create and enjoy the kind of life you want. You cannot enjoy happiness if you are not at peace with yourself. You must wake up to the fact that you bring something special to the world. There's no more time for a low self esteem! Never think that you're living your life for nothing, and when you love yourself you'll realise how important you actually are.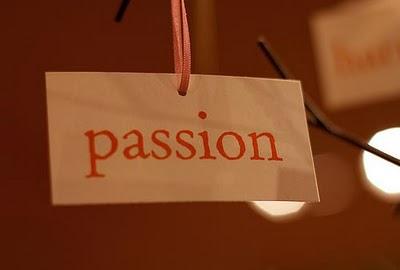 LESSON 6: FIND YOUR PLACE OF PASSION
FIND YOUR PURPOSE AND CAUSE
By finding our true calling doing a job we love, our whole life will benefit. We are all here to achieve the greatness inside us and inspire others to do the same. We were meant to shine, so no longer allow this not to be your priority.  Set the mission statement for your life–one that will drive you to live your life to the fullest that will let you live 100% in alignment with your purpose. Ask yourself, what was I born to do? What is my life's purpose? My life's story showed me my calling, the cause that mattered to me, look at yours and find the hidden meaning.

LESSON 7: REINVENT YOUR LIFE
BY KEEPING CONTROL
Time and our thoughts are our biggest issues. How much time do we have left? The answer to that is uncertain.  We start seeing mortality and too many say to themselves "It's to late for me to make anything of my life." You need to realise that you have plenty of time to completely transform everything there is in your life especially who you are. Life is so precious and each day a gift so enjoy every minute as it were your last to live. Learn to enjoy every minute of your life. Be happy now. Don't allow baggage of the past to pull you back. Remember the past is gone and the future not yet born! You have acquired the knowledge of a lifetime, use it well.

LESSON 8: BE DEFINITE ABOUT YOUR DESTINATION
KNOW THE PATH YOU NEED TO WALK
Now look back at what you have done the previous lessons. You should know a lot more about yourself, have an idea what you're  good at (or excel in) and have a really good idea about where you are headed. This might be a good time to go over the work we've done the past weeks and see what insights you've gained. Check back over your goals and see whether they are exactly what is right for you. By now you may have more insight to where you want life to go, so if need be change your goals.

LESSON 9: CREATE YOUR MAP
THE ACTION STEPS TO GET YOU THERE
It is time to define a specific action plan for getting the life you desire.  You need a strategy to follow that will ultimately create the picture you want. You have to plan the way forward for yourself to get from where you are to where you want to be and your goals are essential to your fulfilment and happiness, they are the fuel that can spark your enthusiasm. Where do you want your compass to lead you?

LESSON 10: TAKE MASSIVE ACTION
NO ACTION EQUALS NO CHANGE!
Live with no regret. Make sure you can look back and say "I've done everything I wanted to do." This is all about taking action. Now you have a clear direction mapped out for a brand-new, exciting life.  All you have to do now is put your foot down on the accelerator to start making things happen.  If you just complete one small step in your plan every day, then a year from now you will be 365 steps closer to your ideal life.  Little by little, your life will be transformed and just like a flower blooms, so will you.

LESSON 11: REVIEW YOUR PROGRESS
READING THE ROAD SIGNS PROPERLY
You have to review and analyse that you are moving forward in the right direction. With the clear sense of the road you now want to take it t is essential you keep moving forward, taking your life towards the place where you want it to be. You should always review your progress to ensure you are making advances in the right direction. If that is not the case then you need to take action to remedy the situation.

LESSON 12: BE DETERMINED
NEVER GIVE UP
So where are you now? You have completed the twelve week online course. This final week we wrap up, talk about where to go from here and how to keep your flame alive. You'll also get a certificate that says you have completed the Compass for Life Course. Now go on to transform your life, knowing nothing can stop you AND I WILL HELP YOU TO ENSURE YOU NEVER GIVE UP. Let me share with you the principles of 'never giving up.'
WHAT YOU RECEIVE
You Will Receive:
A weekly PDF including the weeks lesson  with exercises designed to help you work through your life's reinvention
A Weekly webinar taking you through the weeks lesson
Access to a warm and welcoming Facebook online community where you can meet up with like-minded people, share ideas, brainstorm solutions, and receive support
A Weekly Rev It Up clinic. An extra Webinar to help you with any problems, giving you help to get things done, enabling you to get clarity when you get stuck during a lesson .
Our online forum to ask questions, get clarity about your own journey and learn from others who are creating their own "reinvention road map."
In just 12-weeks with online learning tools and my support – a life coach and fellow reinventor , as your personal guide, your total life reinvention will be on course. The Reinvention University will give you the tools you need to take control of your life. It's time to make the rest of your life the best of your life.
Let me be your helping hand, a navigator for the journey to help you plan, to keep you motivated, and to hold you accountable. If you are really ready to get out of your rut and stop spinning your wheels, then let's get started! Take the first step towards creating your own exhilarating journey by enrolling on this course right away!
We will let you know when the next course space is available.

YOUR INVESTMENT
Your investment is simply your time and effort, because I will not be charging for this course, not now, not ever. Yes that's right this course is totally free. So nothing stands in your way to start the journey of reinventing your life.
At the end of it, you won't just be learning about what you should do to create the life you want, you'll be doing it. I look forward to helping you reinvent your life and having a powerful impact on our world.
Yes Larry! I'm interested and want to get started to discover the 12 secrets to reinvent you .
I'll see you at the Reinvention University.